Electronic Arts Campus
EA's Redwood Shores Development Studio
The campus at Redwood Shores is home to the corporate offices as well as their largest development studio in the US. During my internship in the summer of 2005 I worked in building 250. For a complete description of my excellent summer, read the description of my EA internship experience.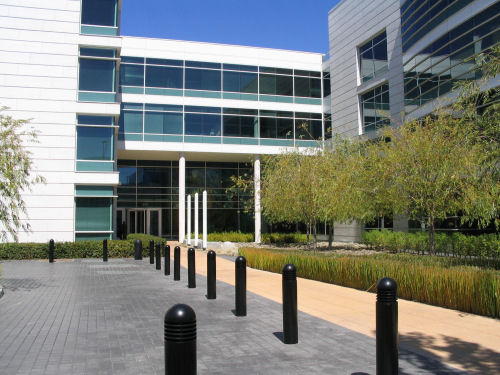 Entrance to 250, the main EA development building in Redwood Shores, CA

Videos and sounds pump you up as you enter for a day of work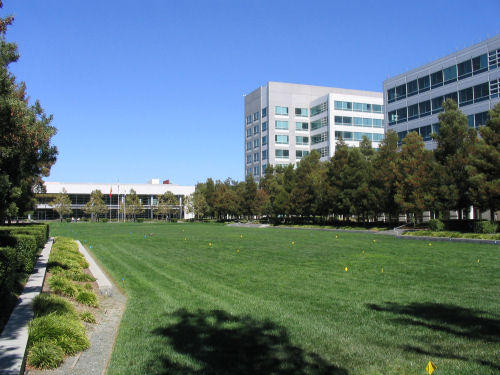 The great lawn where we had a BBQ, helicopter landing, and frisbee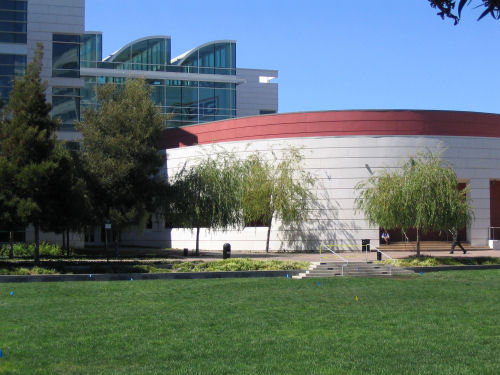 Large auditorium where the weekly speaker series was held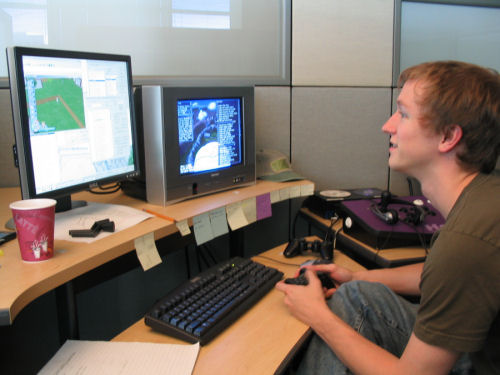 A summer software engineer working hard on Sims 2 Console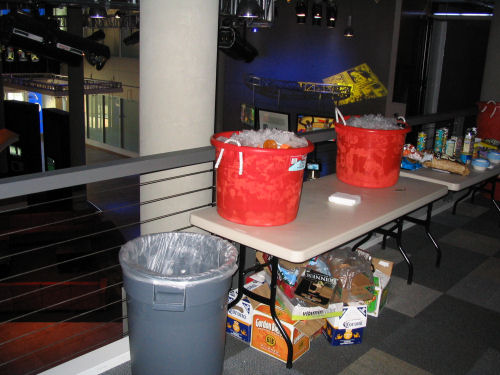 Cold ones every Friday afternoon to celebrate a week of hard work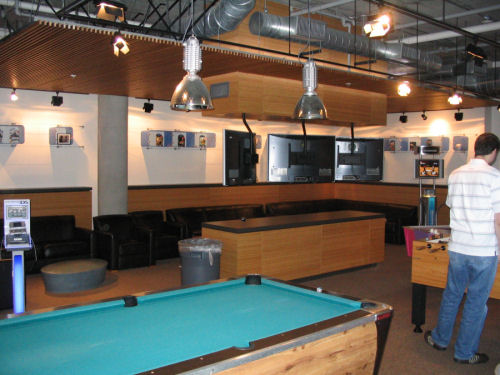 Game room to relax and mingle with other game developers
Back to my EA Experience!
---
Questions? Comments? Share your thoughts on the Discussion Forums...
if ($google) { echo $googlerectangle; } else { echo $yahoorectangle; } ?>