Internet Resources / Finding Help
IRC
Intro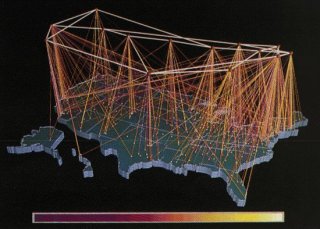 IRC (Internet Relay Chat) is a place that people with common interests can congregate in channels. A channel is just a group of people who have something in common (programming games). IRC is open 24 hours a day, 7 days a week. People of all experience levels are online, waiting to help or give you helpful advice at any hour of the day. Most of the people in the programming channels will be more than happy to help you solve your problems, debug code, give suggestions, test programs, etc...

The best part about IRC is that it is in real-time. People will (hopefully) respond to you in seconds. There is no need to wait hours/days/weeks to get a descent response on a newsgroup. How cool is this? Very cool!

IRC usually has a bad image that everyone is idling and nothing gets done. Sometimes I agree with that. However, other times it is an invaluable resource for information. Where else do you talk with nice people who are willing to solve your problems and test out your programs. People even give you feedback in real-time so there is no need to wait like you would need to if you posted your program via FTP.
Setting Up IRC
To use this wonderful resource, you need an IRC client. This is a program that allows you to talk to people in real-time. I recommend mIRC because it is easy to setup and use.

Follow these steps to get online to IRC:
If you already have a IRC client (mIRC) on your computer, skip to step 4
Download mIRC (or other) IRC client
Install mIRC by double clicking on the downloaded file. Follow the directions the installation program gives you
Run your IRC client by double clicking on its icon
Fill in all the necessary information in the mIRC Setup window
Select an EFnet server in the dropdown box (starts with EFnet :) )
Click the "Connect to IRC server!" button
After it has connected to the server, type "/join #allegro" in the window
Join the fun! To talk just type your message and press enter.
My Favorite EFnet IRC Channels
On IRC, our alias is Zingtech. On occasion, we are available in the following channels to help answer questions and discuss ideas. If you see us online, feel free to start a conversation!
#allegro
#gamecode
#coders
#rpgdev
Questions? Comments? Share your thoughts on the Discussion Forums...
if ($google) { echo $googlerectangle; } else { echo $yahoorectangle; } ?>
if ($google) { echo $googleskyscraper; } else { echo $yahooskyscraper; } ?>